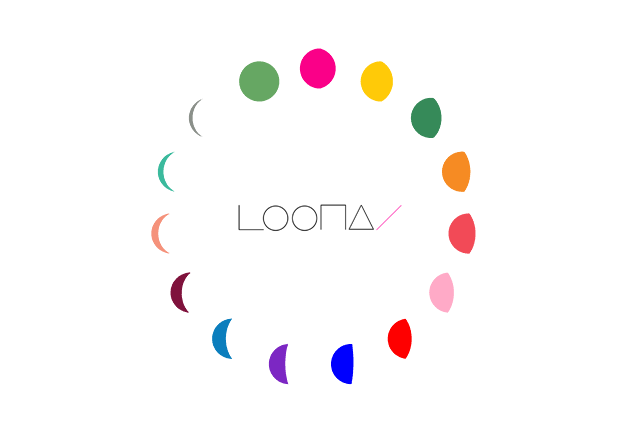 Last update: Nov 29, 2019
---
이달의 소녀
Girl of the Month
---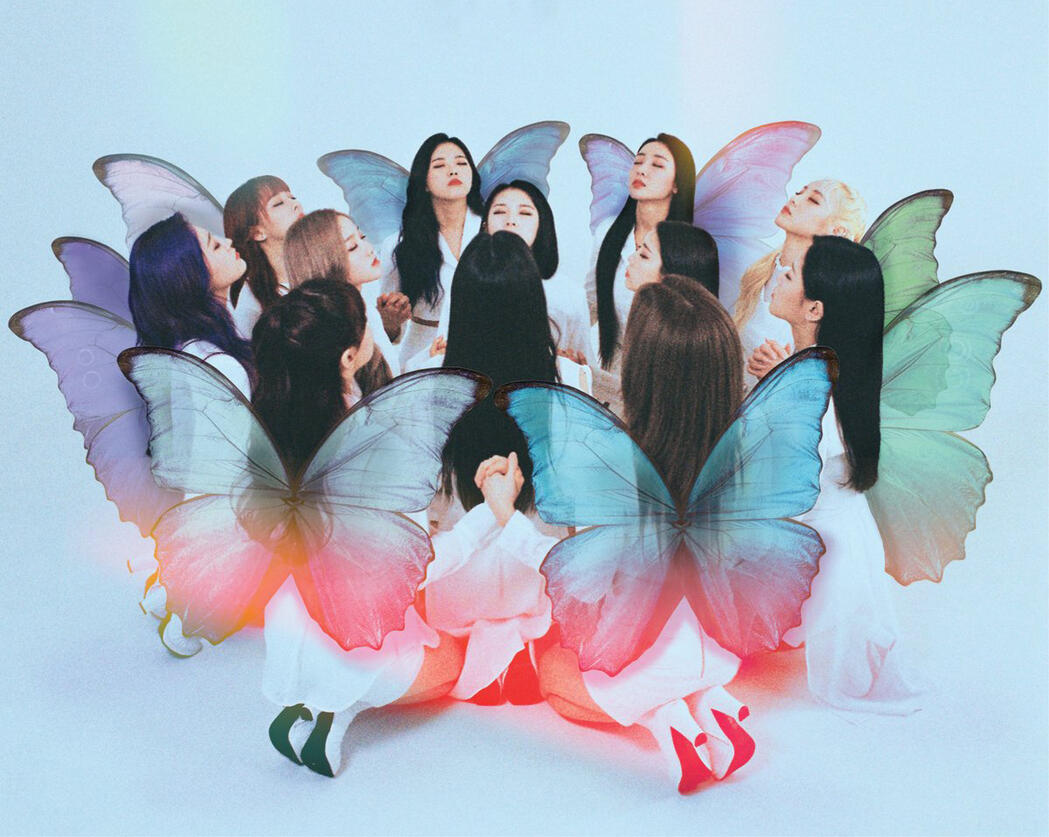 ⋆ L O O N A is a South Korean girl group formed by Blockberry Creative. Its twelve members were revealed in a periodic fashion, corresponding to their Korean name Idarui Sonyeo (이달의 소녀), which translates to Girl of the Month.
2018. 11. 04 - MTV Europe Music Awards
🏆 Best Korean Act

2018. 12. 19 - First Brand Awards
🏆 Female Rookie of The Year

2019. 07. 18 - MTN Ad Festival Awards
🏆 Commercial Star Rookie

2019. 08. 22 - Soribada Best K-Music Awards
🏆 Performance Award

2019. 11. 27 - Asia Artist Awards
🏆 Focus Singer
🏆 Popularity Award
How does their concept work?

When it comes to LOONA, celestial embodiment is the main lore. In fact, the group's Korean name 이달의 소녀 literally translates to "Girl of the Month," hinting at the lunar calendar formula. LOONA's debut is a 2-year project that features individual releases for every member and also sub-units, before they eventually debut as a group with 12 members. Each sub-unit has a specific role in the storytelling of the group's tale. Together,

LOONA 1/3

(the Earth),

LOONA ODD EYE CIRCLE

(Middle Earth), and

LOONA yyxy

(Eden) create the girls' alternate universe "LOONAVERSE".

What is the LOONAVERSE?

The LOONAVERSE is just a name for the collective mythos of the LOONA Universe. Basically it's the AU (Alternate Universe) where all of LOONA's lore resides. There are clues that BBC has left for us to find in the MVs and their descriptions, lyrics and even choreographies. It isn't a physical place but more like a collection of stories that fit perfectlyy together, like the Harry Potter Universe or the Marvel Cinematic Universe. Here's the LOONA THEORIES INDEX (It's looooong but it's fun.)

What are their positions?

Beside the leaders, LOONA's members do not have fixed positions. In fact, it changes at every comeback.

How many leaders are there in LOONA?

Haseul is the main leader and each sub-unit has a different leader. There has been especulation about others being the leader of LOONA but it has been confirmed several times she's the leader. Haseul is also LOONA 1/3 subunit's leader. Kim Lip is LOONA OEC subunit's leader. And Yves is LOONA yyxy subunit's leader.

Are the units different groups?

They are all part of LOONA! After a certain number of members got revealed, they would later on promote as a unit (on music shows, interviews, etc.) and release an album + a repackage.

Is Yeojin part of any unit?

At some point she said she was the "/" in LOONA 1/3 but she didn't promote with them at any point. She later referred to herself as part of a solo unit.

What is STAN LOONA and where did it come from?

"Stan Loona" has transcended simple fan vernacular and become a meme and promotional strategy all in one. The phrase, often left in comments under unrelated content, was first intended to promote LOONA, given the fact that they came from a lesser-known entertainment company. Olivia Hye said the viral hashtag "encourages us to do our best even more" and inspires the group to deliver "high quality performances and high quality music." They really appreciate the viral phrase. "Of course, we all stan Orbits! For international fans who use #StanLoona, that's where we get our energy from," said ViVi, "We take responsibility for the love we get; we've got to do our best. If fans keep #StanLoona [going], we're going to try even harder and harder."
LOONA / ODD EYE CIRCLE
⋆ Titles: Girl Front; Sweet Crazy Love
⋆ Albums: Mix & Match; Max & Match
⋆ Location: LA
⋆ The central theme revolving around this unit is "girl crush"
LOONA yyxy
⋆ Title: love4eva (feat. Grimes)
⋆ Album: beauty&thebeat
⋆ Location: Budapest
⋆ The name stands for "youth youth by young" with the revolving theme being "four girls who denied Eden"